A unique way to sell more – tapping the 'pop-up' phenomena
Commerce has rapidly changed over the past decade and the optometry game is not immune. Today, many customers begin their eyewear search online rather than in traditional storefronts, especially when it comes to the younger generation. Social media plays a huge part in their buying decisions too.
To ensure you're adequately tapping into this burgeoning market, here's an interesting and yet innovative way you may not have considered to help you increase your revenue.
Why try a pop-up?
At its most basic level, a pop-up is a small, physical store with an expiry date – think temporary, not permanent. There are many options when it comes to running one, but the most common is a stand-alone pop-up at an event such as a farmers' or crafts' market, or perhaps it's a way of using a vacant tenancy space within a shopping centre to attract new customers.
There are many varieties on the pop-up theme, such as a collaboration with another store (where you take over a small space within their store and you both benefit from increased traffic); a kiosk or booth at a shopping centre or along a busy shopping strip; or align yourself with a specific space or event such as an art gallery or trade show. The possibilities are only limited by your imagination and resourcefulness. For example, an interesting collaboration might be with a local bookstore. After all, bookworms often wear glasses!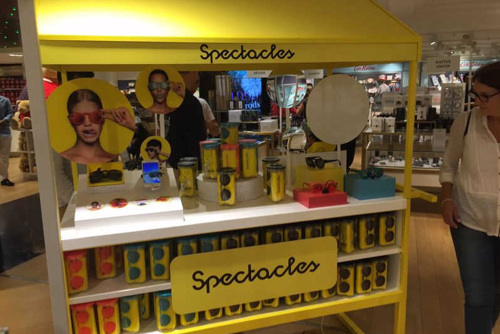 Each space has its own pros and cons but the good usually outweighs the bad. The major benefit of a pop-up means you get to target a whole new selection of customers, many of whom may not even know you exist!
Depending on the pop-up location, the foot traffic can be considerable and you may also be a novelty attraction (an optometrist selling their wares at a say, craft market) and pull a bigger crowd.
One further tip, is to try to pick a location close to your physical store, or within reasonable traveling distance, should customers need an eye test and updated prescription for their new glasses. Or perhaps consider taking the whole kit and caboodle to them, like US-based Warby+Parker has done with its mobile optometry store bus or, closer to home, Auckland-based EyeLove EyeCare's mobile optometrist service for rest homes.
A great way to test the waters
A pop-up can help you move old stock, but it may be an even better way to test out a new brand or concept. Perhaps you've always had a penchant for funky eyewear or custom work, but never taken the plunge because it's too risky for your bricks-and-mortar store. A pop-up gives you the chance to try it out.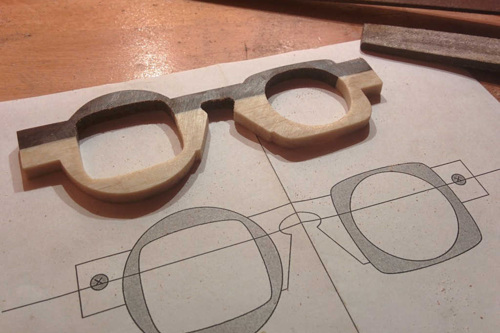 You can do small orders of new stock – be it outrageous, one-offs or bespoke – and also keep up to date with what's on trend without having to hold too much merchandise. People understand the exclusivity of a pop-up so don't expect you to have more than one of anything!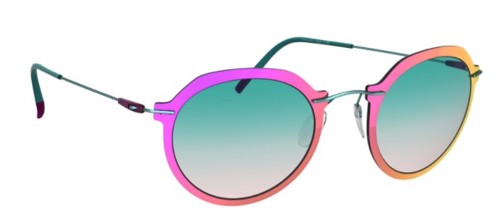 Be brave with your pop-up merchandise (Face à Face and Silhouette)
Furthermore, by its very nature, a pop-up is not forever. Some are just for one day, at an event of you choosing, so the cost outlay can be kept to a minimum. Others may require more investment with a 30 or 60-day lease for retail space, for example.
Whatever avenue you pick, at the end of the exercise, it makes business sense to review success based on foot traffic, how long customers spent looking at particular products, sales conversion rates and general feedback and follow-up from clients. Compare this to your traditional storefront and online sales too (if you have them) to determine viability.
Support pop-ups with social media
If you like the sound of a pop-up, it's important to realise its success relies on a thorough social media campaign launched before it, run alongside it and maintained after it. While this may sound a little daunting or labour-intensive, pop-ups really are a fantastic way to generate social buzz, increase your brand awareness and bring more traffic to your website and physical store (especially if there's a competition or discount voucher attached to them!).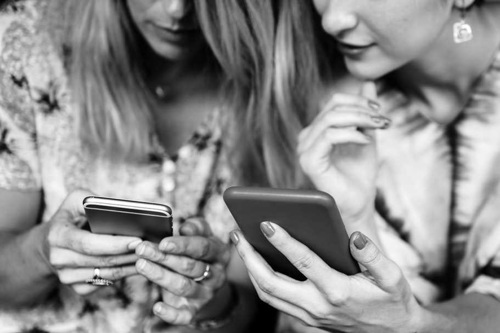 Support your pop-up venture with social media 
Like many of us, you may find yourself completely stuck when it comes to social media. To combat this, considering hiring a student – with or without optometry experience - for a few hours a week to run the campaign for you. A further option is to do some research online about how to run a successful social media campaign. There's a plethora of blog posts and articles on this very-popular topic. Another great recourse is to get your kids to do it (or a well-loved niece or nephew)!
Should you decide to go ahead with a pop-up, start your social media campaign early to build up anticipation. Flog the pop-up on all your social media channels (Facebook, Snapchat, Instagram and Twitter). Don't have those? You should get them set up as they are important, especially if you want to capture the youth market.
Lastly, it doesn't hurt to advertise your pop-up using more traditional methods such as direct flyers, local papers and word-of-mouth in your store too.
So go on, give it a pop-up!
*Renee Lunder is an Australian freelance journalist and proud specs wearer. "They are as much a part of me as my limbs! My children have only ever known me with them. I wouldn't be 'Mum' without them!"