Vacancies

This is a rare opportunity to join our fantastic Anstice team! Potentially one of the busiest practices in Christchurch, we pride ourselves on going the extra mile for our patients. The role can be either full-time or part-time.

With 50 years of serving the community with specialty eye care, we enjoy seeing both children and adults. Well equipped with modern technology including OCT, and with special interests in Schoolvision, myopia control, contact lenses, OrthoKeratology, Irlen diagnostics and brain injury.

You will have the opportunity to work alongside experienced Optometrists, sharing in interesting case discussions, of which we see plenty! Training available for successful candidate.
Please send through your expression of interest to Leza Fox at
leza@anstice.co.nz along with your CV at your earliest opportunity.

Applications are invited for the role of Professional Teaching Fellow in the School of Optometry and Vision Science starting 13 January 2020.
Job Description
We are seeking a highly motivated Professional Teaching Fellow to cover parental leave. The duties will include clinical teaching and supervision in the teaching clinics and pre-clinical laboratories, course coordination and administration and at times, providing optometric services to the public.
There is some flexibility as to how the vacancy is filled:
The role could be held by a candidate working full-time from January to August, reducing to three days per week from August to December 2020.
Alternatively two part-time candidates may share the role (for example, one may work three days per week until December 2020, and the other, two days per week from January to August 2020).
The level of appointment and salary will be on the Professional Teaching Fellow scale in accordance with qualifications and experience.  Support will be provided for the development of areas of clinical subspecialty and excellence, including financial support for continuing professional development. The annual fees for NZAO membership, PI insurance and the Annual Practising Certificate will also be paid.
Inquiries should be addressed to Clinical Director, Dr Geraint Phillips, and telephone 64 (0)9 923 6503 or email: g.phillips@auckland.ac.nz
Applicants should hold an optometry qualification that is recognised for registration as an Optometrist (TPA endorsement) or Educator Optometrist (TPA endorsement) in New Zealand, and have at least two years' experience as a practicing optometrist. 
Visit http://odob.health.nz for more information.
Please refer to the Position Description for additional information.
Additional Information
The School of Optometry and Vision Science
The School of Optometry and Vision Science is a part of the Faculty of Medical and Health Sciences. We are the only Optometry school in New Zealand, and one of six schools in the region with accreditation from the Optometry Council of Australia and New Zealand. Our accreditation enables graduates to practice optometry in New Zealand and in Australia without the need to undertake additional examinations. The university operates a full scope optometry clinic, with a large and diverse patient base, at its Grafton campus as well as external clinics at other sites throughout Auckland.
The University of Auckland
The University of Auckland is dedicated to providing an excellent and stimulating environment for its employees which ensures a healthy work life balance through. 
Why work for us?
Five weeks' annual leave per annum (Pro-rated).
Over 300 different career development courses.
Discounted, onsite childcare, parking and various leisure and recreation services.
For more information on the benefits of working here, see our Staff Benefits page.
How to apply
Applications must be submitted online, by the closing date of Friday, 22 November 2019 to be considered. Applications should include details of experience in any areas of optometric sub-speciality.
Positions may be filled prior to the closing date should suitable candidates be available.
The University is committed to meeting its obligations under the Treaty of Waitangi and achieving equity outcomes for staff and students in a safe, inclusive and equitable environment.  For further information on services for Māori, Pacific, women, LGBTQITakatāpui+, people with disabilities, parenting support, flexible work and other equity issues go to www.equity.auckland.ac.nz

We have a position available for an enthusiastic and passionate optometrist to join our independent practice. The position is full-time (though part-time may be considered) and involves no weekend work!


We are a clinically focused practice with a strong focus on contact lenses, diabetic retinal screening and myopia control. Therefor, we are wanting someone with an interest in RGPs including sclerals, ortho-k, myopia control and diabetes management. We are well set up with OCT, camera, SMap for scleral fittings, Medmont field screener and topographer.
You will work alongside two experienced optometrists who can provide support if needed. A comprehensive package is available.

New graduates and experienced practitioners are welcome to apply. Please contact Peter peter@eyesonbroadway.co.nz or Siann siann@eyesonbroadway.co.nz for more information.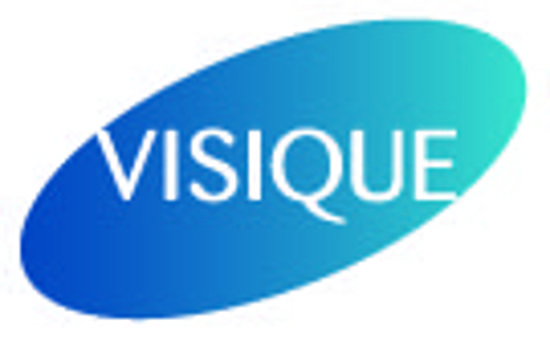 We are looking for a qualified Dispensing Optician to join our well-established, busy and successful practice in Botany South, Auckland on a full-time basis. If you have excellent customer service skills and wish to build your career in a dynamic, supportive and friendly practice, then this is the role for you.
In this role, you will be able to advance your career and broaden your skill-set by having the opportunities to: prescribe a wide range of different and specialised lenses; undertake pre-screening tests on patients; teach patients and provide hands-on advice on contact lens wear and care; and glaze prescription lenses in-house.
To apply, please send your CV and cover letter to David Lee at reception@visiquebotany.co.nz
7 classifieds found