Māori support for low vision Māori
New Zealand eyecare practitioners (ECPs) can now refer patients who need access to low-vision services and identify as Māori directly to Kāpō Māori Aotearoa.
Formerly known as Ngāti Kāpō o Aotearoa, Kāpō Māori Aotearoa is a national provider of health and disability services based on Māori philosophies, principles and practices. The member-based society is open to all people – disabled, able-bodied, Māori and non-Māori – who would benefit from this approach, said Chrissie Cowan, Kāpō Māori CEO. "We help our members navigate services such as Blind and Low Vision New Zealand (BLVNZ), providing access and simplifying the steps required to receive support. Our mission is to help our members make informed choices and to become strong self-advocates. Connecting through our cultural practices, we can create trust at a time of need and can wrap ourselves around the patient and their whānau to give them the support they need and be a constant on their life journey, if they so wish."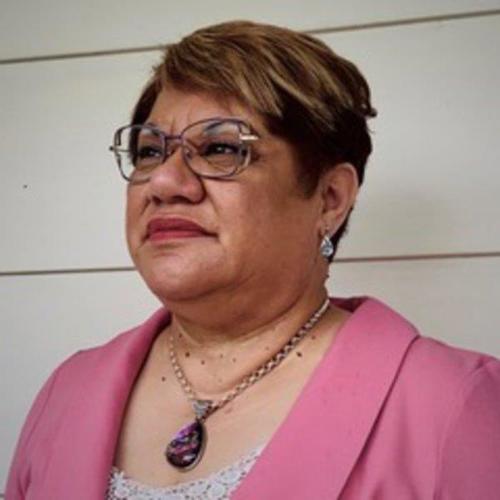 Chrissie Cowan, CEO, Kāpō Māori Aotearoa
The work of Kāpō Māori builds on the Te Whare Tapa Whā model of care, developed by Māori health expert Mason Durie in 1982. "It is important to our members that we uphold a Māori view of health and wellness, considering its four dimensions: taha wairua (spiritual health), taha hinengaro (mental health), taha tinana (physical health) and taha whānau (family health)," said Cowan. "Our founding members created Kāpō Māori in the wake of mass institutionalisation of people with disabilities, many of whom were Māori. They recognised the significant challenges the institutional health journey posed for Māori and it was in this context that Kāpō Māori was created, a place to be together, Māori first."
Starting out in the early 1980s as a peer support and networking group for kāpō (meaning 'darkness' in te reo Māori), the society has evolved into a contracted Ministry of Health service provider for the Māori blind community, offering a support service since 2012. Until now, referrals have been passed on through BLVNZ, but feedback from member surveys highlighted unnecessary delays, confusion and crossover around services provided, and a risk of patients falling through the cracks and failing to show up for appointments. Working together, BLVNZ and Kāpō Māori are now encouraging all ECPs to refer directly to Kāpō Māori where it is in the patient's best interest to do so.
Kāpō Māori Aotearoa began formally working with BLVNZ in February 2012, replacing BLVNZ's Mana Kāpō Aronga service. Both organisations have common goals, primarily to enable low vision people to live independent lives, said John Mulka, BLVNZ chief executive. "Each of our respective organisations has specific roles to play. BLVNZ provides specialist vision-loss rehabilitation services, while Kāpō Māori provides indigenous support to assist and to engage access and navigate BLVNZ vision-loss services."
Cowan, on behalf of Kāpō Māori, is also an active advocate for eye health as a member of Eye Health Aotearoa, and disability rights through her work as chair of Access Alliance. She is also working with the Royal Australian and New Zealand College of Ophthalmology to encourage and support Māori students to study medicine and ophthalmology.
Referrals
After referring patients directly to Kāpō Māori, the organisation will initiate contact to address cultural sensitivities, potential language barriers and other considerations, then it will engage BLVNZ for a low-vision assessment. For Kāpō Māori referrals, email info@kapomaori.com; for more, https://kapomaori.com/