12 easy marketing ideas for practices
Update your website
Your website is your 24-hour concierge to the rest of the world. Nothing says we don't care more than a website that is long out of date. Is your copyright (if you even have one) in the wrong year? Yes, we get it, it's only early in the year and you haven't had time to get your web developer to update the date. Then again, after this Covid year, we all want to get rid of any reminder to 2020. However, if your website still says 2017, you are showing anyone who stumbles onto your website, that you are behind the times, both literally and figuratively.
Update your social media
Again, among the hundreds of social media pages we see every month, it is amazing to us that there are optical stores and optometry practices whose last post on social media wasn't days or weeks ago, but months and in some cases more than a year ago. At the very least you can wish your patients and customers a Happy New Year, A Merry Christmas, and so on. Better than that, is to regularly post about new products that have just arrived, reminders about the importance of eye exams, or we are still fighting a pandemic, the steps you have taken to ensure the safety of your patients and customers. Make a plan and find a way to post at least weekly if not even more often. Photos and testimonials of and from your patients and customers work wonders. Others in your community will trust you more when they see their friends do business with you.
Set up social shopping
People are shopping online like never before. Some of it is the 24/7 in your pajamas convenience of it all. Some of it is people's attempt to stay safe from the coronavirus. Even when we've all become vaccinated, things will not go back to the way they were. The genie is out of the bottle. You can set up your own e-commerce store on your website. You can showcase products online and share links as to how they can be purchased. You can sell direct through social media sites. You can even collect copays in advance online to help reduce no-show appointments.
Stop being complicit when brands compete with you
No matter how much most brands talk about being partners with optical shops, their business is selling eyewear. Why settle for a much smaller fraction of the price from you when they can sell to the end consumer for full price? Stop linking their website on yours. You are only sending the customers and patients you spent so much time and money to acquire to someone who will gladly sell them direct. Remember that every time you place an order and we are willing to bet you will start cutting back on those big brands who don't really care about ECPS and start looking at independent brands who need you and are happy to have you as a customer and a partner.
Tag people and brands
Tag your customers, your vendors, even your favorite local restaurants or coffee shops in your social posts. It will help you grow your following and more than likely earn you return tags from them, growing your reach and name recognition. Encourage your patients and customers to tag you. Encourage them to post on social media when they've had an exam or purchased new eyeglasses or sunglasses.
Make friends with hashtags
Make sure to use hashtags (1) on your social media posts, especially on Instagram, Twitter, and Tik Tok. Less important for hashtags are Facebook and LinkedIn, but even there they can help. For ECPs, don't forget location hashtags, such as your suburb or shopping mall.
Do a little local SEO
Yes, doing SEO (2) for eyeglasses, sunglasses, eyewear, eye exams, contact lenses etc, is great. For over 80% of all eye care practices, you are a local provider, not a national one. It does little good to compete to be seen thousands of miles away when 80% of your business is from a 10-15 mile radius. Target your SEO to your local to rise for local searches. 80% of local searches convert. Almost 50% of all Google searches are for local businesses, are you being seen?
Claim your social sites
Over half of local retailers have not claimed their Google My Business Listing. Does that include you? Have you claimed your Yelp Business Page? How about your Bing Listing? Your LinkedIn? Even your own Facebook page. We could add dozens of other listings and pages, but you get what we are trying to say. Make sure you own the listings where people will see you, especially those like Google and Yelp where people can and will review you.
Treat your staff as your ambassadors
It never ceases to amaze us how many optical business websites have an About Us page and list little more than the owner or the optometrist. Unless you are the only person working there, why are you not talking about your fine staff? If they are important enough to hire, they are important enough to be your brand ambassador. People love it when they are listed on company websites. They are very likely to tell their friends and family. Business cards are one of the cheapest things you can buy for your employees. Every employee should have their own business cards. They should be encouraged to hand them out everywhere. It is one of the least expensive forms of advertising you will ever undertake. One last thing, just say 'No' to business cards where they write their name on a line! Is $30 really too big an investment for the opportunity to make 500 sales per employee?
Collect business cards from your customers
Not only should you be handing out business cards, but you should be collecting them too. Need plumbing done? Wouldn't you rather spend your money with someone who spends theirs with you? Just as you appreciate it when someone you know spends money with you, so too will your customers and patients appreciate it when you return the favour.
Create useful videos
How many of you watch videos where someone shows how to do makeup, bake bread, repair your car, build a birdhouse, or improve your putt? A Google search on how to keep glasses from fogging netted a result of over 1.4 million results. A quick look on YouTube for the same subject showed hundreds of videos on keeping eyeglasses from fogging, some that had been viewed hundreds of thousands of times. What if it were you and your practice who put up a video first. How many people would know your practice name from your helpful video? Think of all the many seemingly trivial things customers and patients ask all the time. Create a video you can promote your social media and your website to answer those questions. People will see you and recognise you for your work.
Set up a customer referral programme
Offer your customers and patients free contact lenses, a free 'Original FTG' (3) or other eyeglasses case, even a gift card to a local coffee shop, for referring new patients and customers to your business. Word of mouth is the most powerful form of advertising so let your customers and patients be your best promoters. Customers referred by a friend are four times more likely to purchase.
References / for further information
1. https://www.opticaljournal.com/what-are-hashtags-how-to-use-hashtags/
2. https://www.opticaljournal.com/website-wednesday-optimize-inside/
3. https://theoriginalftg.com/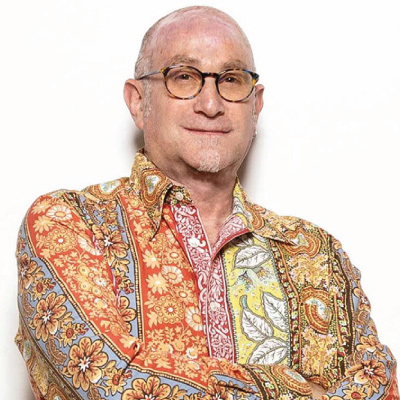 Reproduced with permission from Daniel Feldman and The Optical Journal. Daniel is the Executive Editor of The Optical Journal and Optical Business News. He is an international speaker on eyecare marketing and social media. He is also the founder of dba designs, a Denver based optical marketing and website design firm.