A new take on summers' past
Once considered purely a fashion item, the professional sunglasses market continues to grow globally with polarised lenses taking the lead, and it doesn't appear the coronavirus is hampering the predictions much.
A report by market research firm Mordor Intelligence shows the market is predicted to grow at a 4.42% compound annual growth rate (CAGR) from now to 2024, and though the annual State of Fashion report did reveal a 40% drop in actual market capitalisation on luxury fashion brands (clothes and accessories, including eyewear), new data now shows the market has picked up, particularly where glasses are concerned as they are a necessity as well as a luxury item.
Year-on-year growth for polarised lenses shot up from 0.04 in 2015 to 0.24 in 2018. Suitable for both sea and snow, they're the perfect option for sporty clients.
As consumers become better educated on the dangers of sun damage to eyes, patients are more likely to purchase frames and lenses through an eye care professional, with eye health in mind. According to the research, myopic drivers and those with a new varifocal prescription are both categories most likely to buy prescription sunglasses from their optometrist, making this a must-have sales add-on all eye care professionals should be taking advantage of.
So, what is hot for this summer season? What are the trends from some of the leading fashion houses according to their pre-lockdown European fashion releases?
Be square, or be square
Narrow, almost micro-square frames were back on the catwalk this year. Unless your clients have their Kate Moss/Matrix frames left over from the '90s, this is a shape that is going to be in demand. It suits a wide variety of face shapes as well as ages and seems to be relatively non-binary. Californian-based Raen has a particularly good selection of square acetate frames in muted colours, as does Boss by Hugo Boss.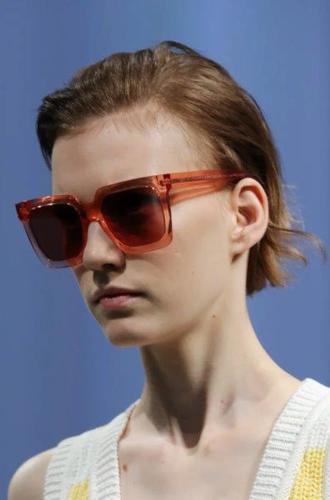 Hugo Boss
Parley For The Oceans also had its range of square, acetate frames made from recycled materials on show at London Fashion Week in February, demonstrating the current drive for using repurposed materials has not waned in popularity.
Lewis Hamilton also wore this style well in Budapest earlier this year with his De Rigo Police range.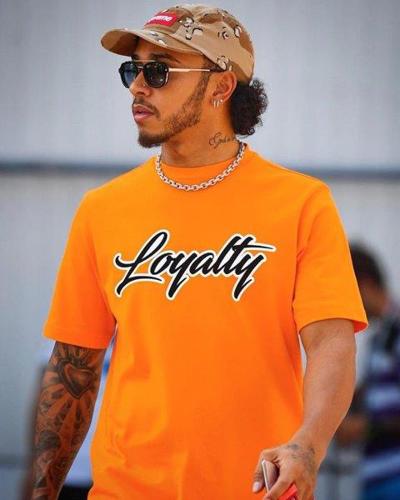 Lewis Hamilton
Mask up and oversized
There was a distinct lack of metal frames on this year's catwalks, with most fashion houses plumping for bold colours in acetate. Versace did this well in Milan, with its incredible range of visor frames in bold colours like hot pink. Perhaps this wide, mask-like frame will gain even more popularity given our current focus on healthcare in the wake of the coronavirus pandemic? Bella Hadid rocked this rather clinical look well in June.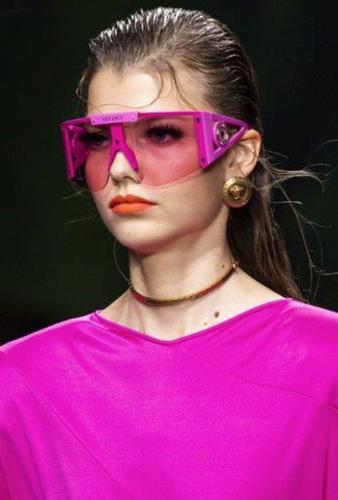 Versace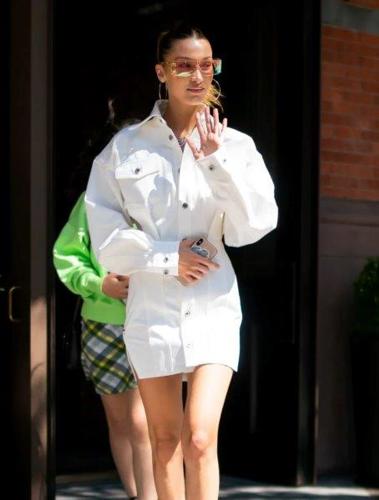 Bella Hadid
Moncler also offered up oversized plastic frames with a distinctive vintage style.
 Moncler
Sultry cat-eye
Bridging the gap from oversized to cat eye, Prada's modern take on the seemingly timeless cat eye frame offered a definite refresh of this look that was probably overdue.
The use of different coloured acetate layers gives the wearer of these frames a unique opportunity to pair them with both modern and more classic looks.
Beyond Prada's modern re-think, the popularity of the classic cat eye shape continues to shine through. Beyonce appeared at February's London Fashion Week in a bold pair of small, acetate cat eye frames that managed to be both cutting edge and chic. While on the catwalk, Victoria Beckham offered another oversize design, also acetate, that again paired style and modernity well.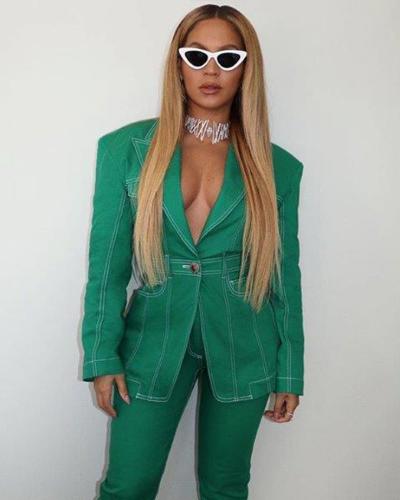 Beyonce
Mochino took thinks a step further in Milan with a garish, gold design reminiscent of the Fleur-de-lys. If nothing else, this should serve as a reminder that fashion really is an individual choice and it's good to be prepared with at least a couple of left-field frames for when that customer walks in.
Aviator re-boot
The aviator is the style that just won't die, and last year's smash hit movie Once Upon A Time In Hollywood saw Brad Pitt surgically attached to a classic pair. The catwalks were light on aviators this year but they were still popular on the street, especially the more traditional wire-rimmed, brown lens type that were best worn by Tom Cruise back in the day.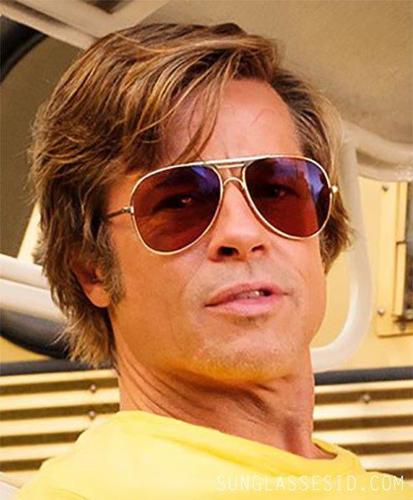 Brad Pitt in 'Once upon a time in Hollywood'
More modern takes on the aviator with coloured lenses are also gaining traction. Boss has a great range of these, as does Valentino, though mirrored versions have definitely fallen out of favour this year.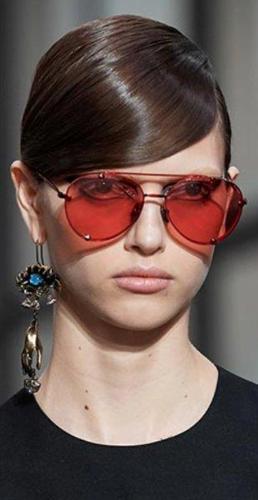 Valentino
Blast from the past
Mirroring the aviator style, however, is other more retro-styled sunwear, with the fashion bible itself, Vogue, reporting this year's sunglasses market was exploding with "stylish yet wearable shapes that combine refreshing new details with old classics, and quirky takes on trends we've seen resurface from the past."
So perhaps it's time to dust off some of that 'old' stock and mix it up with some new lines for those patients keen for something new that brings back good memories of summers past.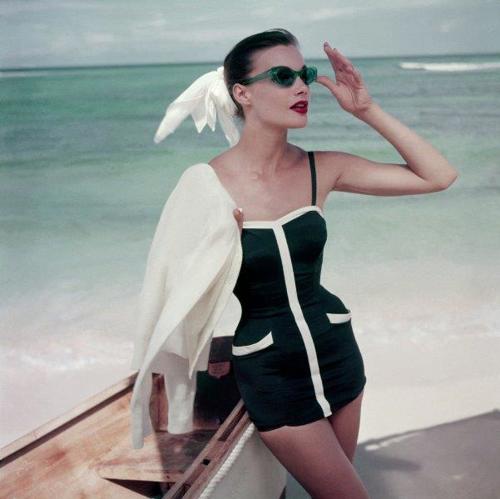 VOGUE 1955 by Roger Prigent
Jai Breitnauer is a former New Zealand now Bristol, UK-based freelance journalist and regular contributor to https://eyeonoptics.com.au/.