In most developed countries, the aging population is growing. In New Zealand, it's expected that roughly one in 4.5 people will be over the age of 65 by 2036. Even older generations, those over 80 and over 95, are steadily increasing in number, indicating that many in the optometry profession may need to rethink how they can best serve and thus attract their local population's booming third-age group.
While patients who are older typically require accommodations for low vision, there are many whose eyesight remains strong while other physical limitations might make visiting the optometrist a challenge. Conversely, low vision individuals may be younger in age. But all could benefit from a little thought into how elder-friendly your practice actually is. Whether you want to make subtle improvements to your current premises or are more interested in a major overhaul to attract more older patients, the following could be useful to consider.
Before the visit
Not only are today's older patients looking for an optometrist who is well-qualified to diagnose eye conditions and, possibly, to treat low vision, they also value accessibility.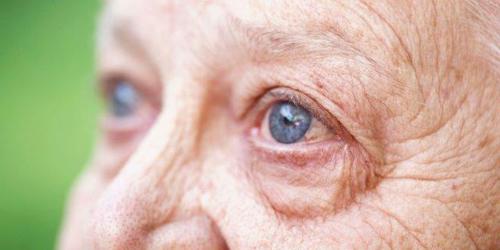 Consider how your practice is set up:
Are there handicapped parking spaces nearby?
Do your practice doors open inward, making it easier for those on crutches or in wheelchairs?
How much space is there in the reception area and hallways for patients to move around?
Are there handrails for patients to use and an easily accessible bathroom if needed?
If you can answer 'yes' to all these questions, consider how else you can accommodate an older patient's needs before they arrive.
Naomi Meltzer, an Auckland-based optometrist and low vision consultant, says this starts from the minute a booking is made. "A good receptionist will recognise that a patient is in a certain age group, or has special needs that may require additional time, and book their appointment appropriately. This will be followed up with making sure that there is someone on hand to assist them on arrival, whether by reserving a parking space for them or holding that heavy door open as they approach."
During the examination
It's common for most modern optometry practices to implement technology at every possible turn, opting for online patient forms and text messages to remind individuals of their appointment. However, once an older patient is actually within your office walls, it's helpful to keep in mind they may appreciate a more traditional approach.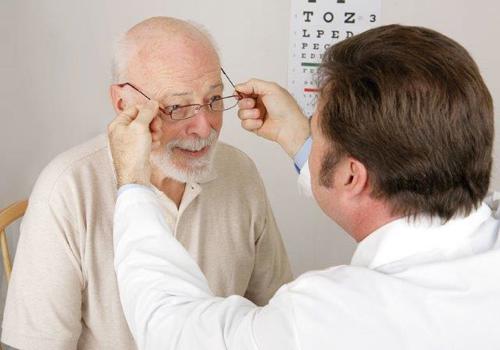 Christchurch-based optometrist John Veale works with many low vision and aging patients and notes that there are a few things to remember during their examination. "Kindness, empathy, understanding and an optometrist who doesn't take too long with the tests, as older people tire quickly and can lack concentration. The [eye care professional] should also explain everything they are doing in an understandable manner."
More mature patients also respect an optometrist who takes a conservative attitude toward attire, adds Veale, saying that wearing a tie certainly doesn't hurt.
Despite the need to complete an eye examination in an efficient manner, older patients are also looking for a skilled optometrist who can diagnose and manage eye conditions with relative ease. Dispensing optician and optometry practice designer Elaine Silk has found that time and time again, she says. "The most common questions mature clients have asked me during my career would be, 'are your optometrists qualified?', followed closely by 'do you test eyes here?' and 'do you check for glaucoma?' This suggests to me two things - foremost that they are looking for an experienced professional who will thoroughly check their ocular health as well as their visual acuity, and that they often see the dispensing aspect as secondary to the eye examination."
Tips for eyewear selection
Though ocular health might be their main reason for visiting the optometrist, in many cases older patients also need new glasses. But too often, optical practices stock frames for aging patients that don't take much, if any, fashion into consideration, says Elaine Silk. "Quality and comfort are often high on the client's list when they are considering purchasing new eyewear. Fatty tissue along the nose thins out as we age, so there is less cushioning to take the weight of the spectacles. But we mustn't assume this is at the cost of aesthetic considerations; many older clients want a contemporary look. Fortunately, today's lightweight materials offer a myriad of choices."
Ensuring frames are easily accessible to wheelchair-bound patients is also important, as is carefully considering each patient's individual needs. Older patients are often still active, could still be working and may benefit from several single vision pairs instead of wearing a multifocal.
Optometry practices don't need to completely transform the way they do business simply to satisfy the needs of older patients. Instead, smaller modifications to your typical patient flow, some adjustments to the design of your shop and some more targeted service considerations might be all that it takes to transform your practice into one that older patients will visit for years to come, and even refer their extended family too.
Courtney Elder has more than 10 years' optical experience and loves wearing fashionable eyewear. Today, she works as a freelance writer based in Portland, Oregon, USA, but still loves all things specs.