Arizona optometrist Dr Arthur Epstein is listed by Optometric Management as among the most influential in optometry in the world today. A native New Yorker who grew up in the Bronx, Dr Epstein heads Phoenix Eye Care's dry eye and ocular surface disease centre and drives its clinical research. He is a past chair of the Contact Lens & Cornea Section (CLCS) of the American Optometric Association (AOA) and founder and past president of the Optometric Dry Eye Society. He is also a prolific author, sought after speaker and member of the Tear Film & Ocular Surface Society (TFOS) second Dry Eye Workshop (DEWS II).
Why dry eye?
Our understanding of dry eye and the ocular surface is rapidly expanding both clinically and scientifically. At the same time the prevalence of dry eye disease is reaching epidemic proportions in an ever-younger population. About 10 years ago, I relocated from New York City to Phoenix, Arizona, one of the driest places on earth. It was the perfect setting to develop a practice essentially limited to dry eye.
What drives this passion?
I am fascinated by the ocular surface. Not a day goes by where I don't learn something new about how it works and why it sometimes doesn't. Because of technology and its impact on our environment, fully understanding ocular surface function and dysfunction has become increasingly important for both optometry and ophthalmology. Effective management doesn't have to be complicated for most patients and literally can be life-changing for many. Sharing insights with colleagues not only helps others better manage their patients, but is extremely rewarding for me personally.
What else are you looking forward to?
Last time we flew to Australia and regretted not spending more time in New Zealand. This time we set almost two weeks to explore both Islands. I try not to make the same mistake twice!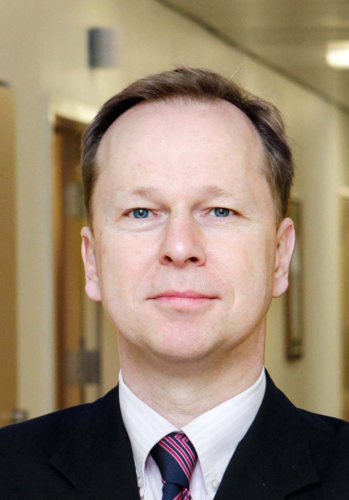 Dr Ian Flitcroft
Dr Ian Flitcroft is a consultant paediatric ophthalmologist at the Children's University Hospital in Dublin and associate clinical professor at University College Dublin. He has a special interest in inherited paediatric eye disease and electrophysiology and has published extensively on this topic. He also writes an award-wining popular science blog and is working on his second novel. His first, The Reluctant Cannibals, was shortlisted for the Amazon Breakthrough Novel Award in 2013. He holds more than 30 patents internationally and co-founded Irish tech startup Orbiscom, offering global payment solutions, which was bought by MasterCard.
With so many interests, how do you balance your time?
Compared to many of my medical colleagues, I was dreadful at golf and stopped pretending to play. That frees up lots of time! More seriously, it's a case of getting immersed in one area for short intense bursts and then moving over to another area. Coming back to an area I had got bogged down in earlier, it is often immediately obvious what to do differently to solve a problem. Changing areas allows one to come back with a fresher pair of eyes.
What sparked your interest in ophthalmology?
It started with a fascination in the process of vision that I still have and which remains the most rewarding aspect of my life.
Do your other activities relate to how you approach ophthalmology?
My various areas of interest all help with each other, particularly in terms of keeping a broad mind and being open to new ideas. Silo-based thinking and over-specialisations are features of the modern world to all our detriment.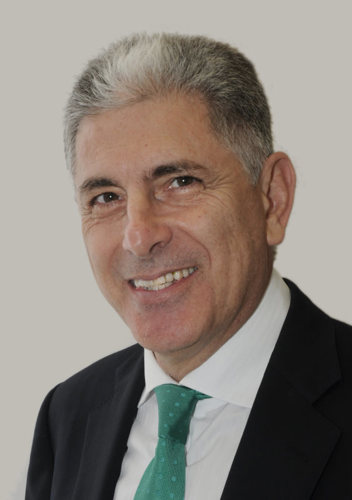 Professor Graham Barrett
Professor Graham Barrett is a consultant ophthalmologist at the Lions Eye Institute and the Sir Charles Gairdner Hospital in Perth and clinical professor in ophthalmology at the University of Western Australia. His interests include cataract and implant surgery and corneal and keratorefractive surgery. He is especially active in the field of small-incision cataract surgery and phacoemulsification, and has produced many papers, textbook chapters and award-winning videos. He was founding president of the Australasian Society of Cataract and Refractive Surgeons and has developed several innovative instruments for cataract surgery, phacoemulsification equipment and intraocular implants, which are widely used internationally by surgeons.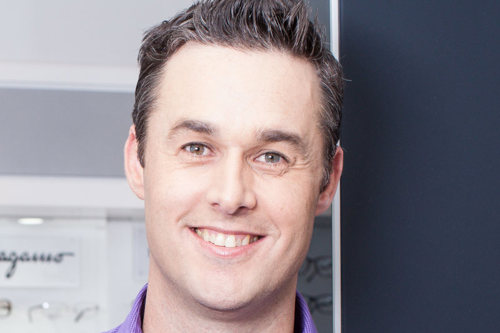 Mark Koszek
Optometrist Mark Koszek is a founding partner and the professional education officer of EyeQ Optometrists which has 25 practices Australia-wide. A former councillor for the Optometry Association of Australia (NSW division), he is on the board of the Cornea and Contact Lens Society of New South Wales and has lectured extensively throughout Australia, New Zealand and Asia on contact lenses, dry eye and ocular diseases.
What can attendees expect from your talk?
Hopefully they will feel my passion for clinical optometry. I've been fitting orthokeratology for 20 years, mini scleral lenses for 11 years and have had a special interest in dry eye for the last eight years. Hopefully, from my experience, I will be able to give the attendees some clinical pearls to improve their patient management.
Why the passion for this aspect of eye health?
I find it extremely rewarding helping people and making a difference to their lives. That's the beauty of optometry: it's such a giving industry!