Blur Eyecare owner and optometrist Stuart Laing (pictured) has launched Good Gryf, a new eyewear brand.
Laing said he was struggling to find exclusive products of an interesting nature with a good quality build and at a particular price point, so he decided to have a go at making something himself. "We knew what we wanted but we just couldn't find it. So, we designed it and built it ourselves."
Fitting frames every day for a living, Laing said he believes optometrists and dispensing opticians are best placed to understand the ergonomics required for a frame to fit most faces and perform well optically. When designing the new collection, he took particular care over the construction elements to enhance his frames' strength and reduce the failure rate, he said.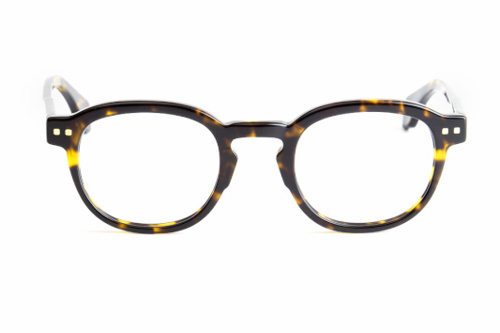 The name Good Gryf was born from an artist friend's doodle of a morepork's head on a cat's body. Hence the Gryf (Gryphon), he explained. "'Good' denotes his whimsical nature, he doesn't take himself too seriously."  
Laing has already signed up a few practices to stock his specs across New Zealand and is really enjoying meeting like-minded characters in the industry to discuss what they want and need in a product, he added.
In a separate project, but one he's equally passionate about, Laing has also met and is continuing to meet with some of the country's optometry students with the goal of setting up an independent support group to help them move into and run successful independent practices.
"For me, independent optometry is about practising how I want; to the standards that I hold myself to. There is no one else to answer to and I get a lot of satisfaction out of delivering a service, product and employment that I am proud of."