Meet the… Fred Hollows' optometrist
New Zealand optometrist Clare Luoni is Fred Hollows' workforce and academic manager. Based at the Pacific Eye Institute, Susanne Bradley asked her about her work and life in Fiji.
Clare Luoni decided to make Fiji her home when she landed the role of a Fred Hollows' teaching optometrist in 2015. Nearly six years later, she still loves the different pace of life in Fiji, she says. "I have always enjoyed teaching and this role was an opportunity to use my knowledge about eye care, optics and optometry, while doing what I enjoy most - travelling. It was a really neat opportunity to not just visit but live in a different country - altogether, perfect!"
Eye care is different in different parts of the world depending on what resources you have access to, says Luoni. "In the Pacific, ophthalmic nurses are referred to as 'mid-level' practitioners. They are taught to do refraction as part of their degree, fulfilling some parts of eye care which would be performed by an optometrist in New Zealand."
The main reason for this model is that when eye health training was established in the region, doctors and nurses already existed, spread geographically across the Pacific, whereas optometrists did not, she says. "It was easier to train them in this part of eye care than creating an entirely new system. In the future, however, there might well be a need for a different cadre in the Pacific as well."
Today, as Fred Hollows' workforce and academic manager, Luoni supports post-graduate nurses studying to become ophthalmic nurses, both during their training and as newly trained nurses in clinical practice. She works with nursing education teams at Fiji's National University and at the Divine Word University in Madang, Papua New Guinea, providing background support to the teaching programme, while the main teaching is run by university lecturers who were originally students of the programme. As well as supporting the teaching teams, she also provides a link between The Fred Hollows Foundation, the universities and the students, both before and after they graduate.
Returning to eye clinics across the Pacific, ophthalmic nursing and ophthalmologist graduates face significant challenges as the environments they return to are very different to those a New Zealand graduate would encounter, she says, which is why they need support, especially in their first few years.
Luoni's workplace support role evolved when it quickly became evident that training alone wasn't enough to underpin Fred Hollows' mission to end avoidable blindness in the Pacific. So, today, as well as providing continuous professional development support and mentoring to Pacific eye nurses, she also coordinates the supply of essential equipment, consumables and even infrastructure.
At least once a year, she visits each of the seven bigger countries Fred Hollow's works with: Fiji, Papua New Guinea, Samoa, Tonga, Kiribati, Vanuatu and the Solomon Islands. "Each country has a national workshop every year providing a chance for the eye care team to come together for professional development and planning, and it gives me and Fred Hollows NZ an opportunity to understand the individual clinician's needs as well as the national needs," she says.
During the 14 years Fred Hollows has supported training of ophthalmic doctors and nurses in the Pacific many milestones have been met, says Luoni. "Eye care resources have increased dramatically through the training programme which in turn has decreased the need for outreach teams, and cataract backlogs are disappearing. There are functioning operating theatres, sometimes every day, sometimes once a week, depending on the size of the country."
There are, however, still many challenges to overcome to even begin to come close to ending avoidable blindness in the Pacific, she says. "As you fill one gap, you realise where the others are. You have to start with your base, then once you have that in hand you can tell what the next step is." For example, she says, as graduates were trained in refraction and returned to their homes to practise, they realised they needed spectacle suppliers.
"Also, doctors and nurses are trained quite generally, so now we realise there's a need to continue their training, adding further specialities, such as vitreoretinal surgery, to manage the challenge of increasing diabetes rates in the Pacific."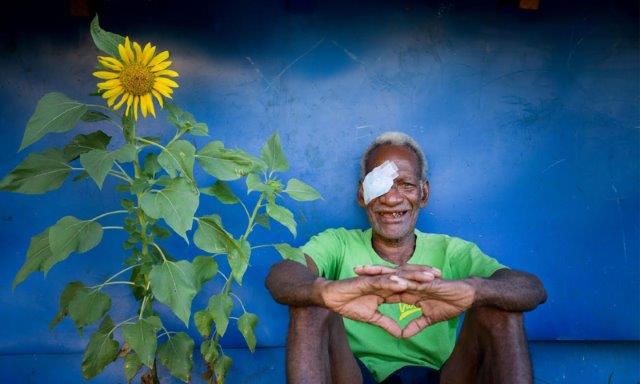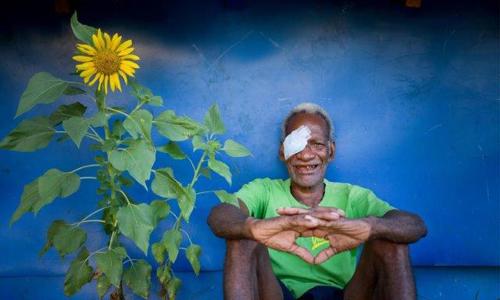 One of the highlights of her role is seeing the real difference the newly trained teams are making in their countries, says Luoni. "All the outreach work, the clinics they run, the functioning operating theatres, the referral systems, and how the teams have managed to integrate eye care into their respective health systems forming Pacific-led eye health plans, and working towards securing budget each year to achieve those plans, it is truly rewarding."
Plus, there's the benefit of being based in Fiji, she adds, admitting she likes anything to do with the ocean, whether it's surfing, free diving, paddling or swimming. "I love the warm water all year round. It's pretty hard to pass up."
Covid-19's impact on Pacific eye care
The impact of the Covid-19 pandemic throughout the Pacific is of immense concern, according to The Fred Hollows Foundation NZ.
Although the number of Covid-19 cases remains low in the region, economies are largely reliant on tourism, which has essentially come to a halt, leaving Pacific populations facing unprecedented levels of unemployment and poverty.
In Fiji, where The Fred Hollows Foundation NZ operates the Pacific Eye Institute, which trains eye doctors and nurses from throughout the Pacific and provides free eye care to the Fijian people, a state of emergency was declared in late March lasting for three months. Eye care in Fiji ground to halt, with eye doctors only able to treat emergency conditions. Ultimately 13,000 Fijians with deteriorating eyesight could not be seen by the eye care team and 1,500 surgeries were unable to be performed.
The impact of this halt was especially felt by Fijians suffering from diabetic eye disease, said Luoni. The shutdown meant 20 diabetic eye disease outreaches were cancelled, potentially leading to irreversible blindness.
"Now that Fiji is out of the state of emergency, we have resumed our sight-saving work and to make up for lost time, have outlined a bold plan to perform 3,725 patient consultations, 560 sight-saving surgeries and 19 diabetic eye disease outreaches in the next three months," a Fred Hollows' spokesperson said.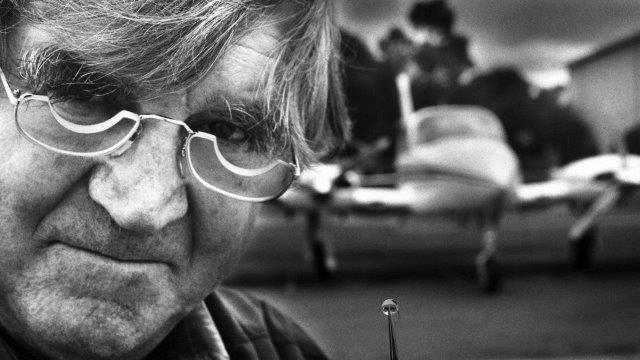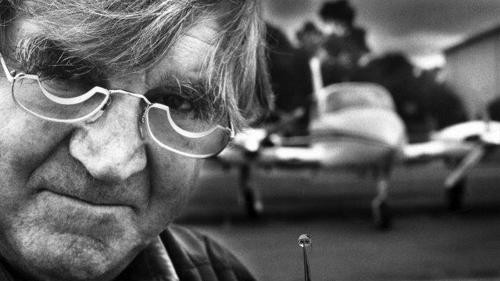 "Teach the teachers first, then the teachers can teach others." Professor Fred Hollows