Snowvision's 2020 SUNY scholars
This year's Snowvision State University of New York (SUNY) scholars are Kevin Li and Yasmeen Musa. NZ Optics asked them what winning meant to them and what will be their focus at SUNY.
Kevin Li – recent graduate
As this year's recent graduate scholarship recipient Kevin Li said he felt privileged and excited to be awarded this opportunity.
"I'm still at the early stages of my career and this scholarship will enable me to broaden my horizon optometry-wise. I'm always keen to learn and there is no better environment than being surrounded by industry-leading experts. I'm very thankful to all the organisers."
Li said he has developed an interest in glaucoma and is currently completing the Australian College of Optometry's Advanced Certificate in Glaucoma. "Glaucoma will be my focus while at SUNY. There are a number of advancements in this field, both in terms of therapeutics and imaging that will be interesting to observe and learn more about. Vision rehabilitation also catches my eye as it sounds like a very rewarding area, yet it is rarely incorporated into optometric practice in New Zealand."
He is also looking forward to observing how US clinicians use technology and imaging in their optometric care and if this differs from what we offer our patients here, he said. "I believe as modern-day clinicians striving towards best practice, we should embrace technology advancements and I aim to share what I learn with the optometric community."
Yasmeen Musa – optometrist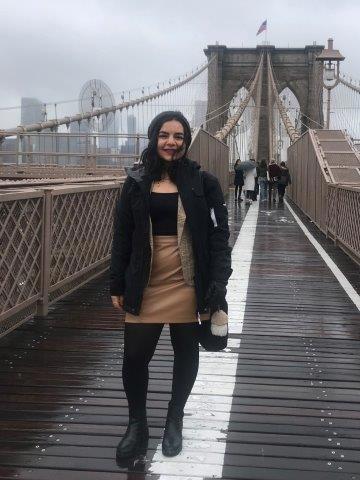 Yasmeen Musa said she is incredibly honoured and grateful to be a Snowvision scholar. "It felt very surreal to receive that phone call considering the current climate of the world but also like a beacon of hope for the future."
The scholarship offers her the opportunity to delve into her two main drivers, she said, learning and quality of care. "Being a life-long learner and giving my patients the best care that I can are two hugely important professional values. This scholarship allows me to fulfil both."
Musa said she will be focusing on paediatric optometry and myopia control while at SUNY. "I very much look forward to experiencing a completely new perspective on optometry as well as learning valuable skills and insights. Being a tourist in New York City in my spare time will be an absolute pleasure as well."
The Snowvision SUNY scholarships
Since 1997, the trustees of the Snowvision Charitable Trust have announced annual scholarships for a recent graduate and an optometrist to attend SUNY, New York, for a period of four weeks' clinical study in optometry. The scholarship is for a maximum of $7,000 and covers travel from Auckland to New York as well as tuition fees at SUNY. The scholarships aim to improve the clinical skills of New Zealand optometrists.
The scholarship fund is supported by the biannual Snowvision conference, which is now scheduled for 4-7 August 2021 in Queenstown.