Stars and their eyes… Steve Bate
Double-Paralympic champion Steve Bate was diagnosed with retinitis pigmentosa (RP) in 2011 and is officially blind, with about 10% of his vision remaining.
Born in 1977, Bate grew up in New Zealand before moving to Scotland. A keen climber, he nurtured a dream to solo climb the vertical face of El Capitan in Yosemite, California, and in 2013 he became the first visually impaired person to complete the 914m climb. It took Bate six days, sleeping on a portable ledge suspended hundreds of metres above the valley each night. "Although I cried when I made it to the top, it was the best experience of my life. I'm proud to say that I'm the first visually impaired person to solo El Cap," he said.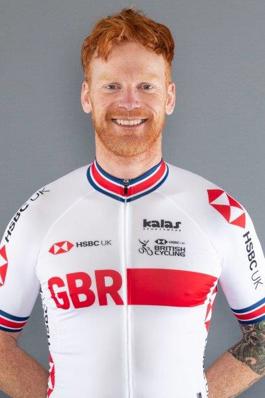 Steve Bate
While recovering from his monumental climb, friend and Paralympic hand-cyclist Karen Darke (who has also climbed El Capitan, despite being paralysed from the chest down), suggested Bate take up cycling. Two years later Bate represented Great Britain at the 2016 Summer Paralympics in Rio de Janeiro, where he won two golds, a bronze and smashed the world record in the 4km pursuit alongside his sighted pilot Adam Duggleby. "Now, I'm not going to indulge in any false modesty here; I'm proud of what I've achieved," Bate said commenting on his accomplishments. "But the point is, I'm not super-talented, I'm just a normal guy. All I do is dream big, set myself a goal, and then do everything I can to make it happen."