Titled 'A Secure Future', the 2022 Budget included $191m over two years for Pharmac and $168m for the Māori Health Authority, as part of a record-breaking $13.2bn healthcare investment.
Outlining the government's plan for economic security as the world emerges from the Covid-19 pandemic, finance minister Grant Robertson said, "Budget 2022 provides the largest investment ever in our health system, with $11.1bn in new funding… to ensure that Health New Zealand and the Māori Health Authority are able to make the changes needed to deliver better health services to New Zealanders, wherever they live." Health minister Andrew Little explained that the move away from district health boards was overdue. "Reforming a country's health system is not a task that a government takes lightly. We saw and heard the undeniable reasons why change needed to happen, and why we couldn't wait and just keep kicking the can down the road."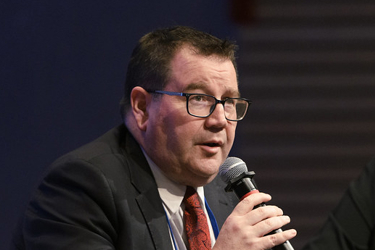 Finance minister Grant Robertson. Credit: World Bank Photo Collection
The government's allocation of $488m for primary and community care in 2022 includes a further investment for the rebuild of Whangārei Hospital and the initial works to re-develop Nelson Hospital.
Impact on eyecare
In the 2021 budget, the proposed free eye checks for SuperGold cardholders was conspicuously absent, as it was again this year. However, the country's eyecare needs have not been entirely overlooked, with Robertson announcing $7m for the operation of portable retinal cameras to ensure equitable access for screening premature babies to address one of the leading causes of blindness, retinopathy of prematurity.
Robertson also said Pharmac will receive its biggest budget boost in history, with total funding of $1.2bn through to 2024, up 43% since 2017. The announcement is timely, with Pharmac's 2021 Options for Investment List itemising medicines it would like to fund, including ciclosporin eye preparation for severe keratoconjunctivitis sicca. Another list of therapeutics Pharmac would fund if it negotiated a money-saving deal includes atropine 0.5% eye drops for paediatric patients requiring congenital cataract surgery, ketotifen fumarate for ocular allergy and ranibizumab for diabetic macular oedema.
Driving equity
The government also sought to address Māori health inequities with $168 million to the Māori Health Authority for direct commissioning of services, $20.1 million to support Iwi-Māori Partnership Boards and $30m to support Māori primary and community care providers. "We are also investing $39m to provide the Māori health workforce with additional access to training and development to support them within the new health system, so they can continue to deliver much needed services to whānau Māori across Aotearoa," said Peeni Henare, associate health minister.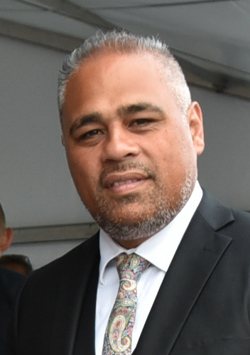 Associate health minister Peeni Henare