Creating results with LinkedIn?
I am asked 'how do I create results with LinkedIn' so often that I have developed a list of key steps to introduce this powerful business development method.
Optimise your profile
Build a useful network
Personalise all invitations to connect
Build genuine relationships – and avoid being salesy
Share content with your network that always adds value
Interact and engage with the content of others
Done right, digital or social selling on LinkedIn can be the most effective way to find more customers and grow your business. It's about growing your network and maximising the power of connections you already have.
Business owners, such as practice managers, starting to use LinkedIn for their business for the first time often begin with the assumption it will be like Facebook and be all about your Business Page. In contrast, on LinkedIn, one of the most powerful assets for any SME business is your personal profile. That is where you can quickly articulate your business story and grow a network to expand brand awareness.
The importance of optimising your LinkedIn profile
Are you aware that people Google your name before or after meeting with you? And that when they Google you, they find your LinkedIn profile at the top of the search results? Whether your profile is good, bad or only partially complete, this is the image you are presenting to the business world, including potential customers.
Take control of your personal brand and be the professional you want to be online by optimising your LinkedIn profile in line with your business objectives, making it a resource to help you attract your ideal clients. This includes being sure that all your messaging and communications on LinkedIn are consistent with those objectives. I am frequently asked to audit clients' LinkedIn profiles and they are often incomplete and more like an online CV. They also often include outdated information that is confusing for readers.
Key steps to optimising your LinkedIn profile
Who are your ideal clients?
Ensure your profile is customer centric by writing it with your ideal clients in mind:
Who are your ideal clients? Name them by position title or description of their characteristics or concerns they may have.
What problems can you solve for them? Eg. Vision loss, broken glasses, eye conditions etc.
What services, solutions or products do you offer or sell that will solve their problems? Eg. Eye tests, frames, lenses, eye health advice and therapeutics.
Profile checklist
Profile photo - LinkedIn profiles with photos get more views. Make sure you have a well-lit professional headshot on your profile showing you smiling and with good eye contact with the camera.
Profile banner - Showcase your business with a banner image and add your logo, tagline, key services, website and phone number. Get a graphic designer to create an impactful banner and share it with your team to use on their profiles.
Contact info - Make sure you have completed all the fields in your contact info section, including adding website links, phone numbers and the physical address of your business.
Headline - Creating a powerful LinkedIn headline is one of the key methods that will help you attract your ideal clients, so it is an opportunity not to be missed. I have created a free guide to teach you how to create a powerful LinkedIn headline. You are welcome to sign up and download your free PDF: https://unique-experimenter-6245.ck.page/cf852cfac5
About section - Begin by telling the story of you and your professional background including any relevant qualifications, years in the industry and a description of your current role. Follow that with a description of the business you work for or own – there is usually a well composed description of a business on your website and you can copy and modify this to suit your profile.
List the different kinds of clients or customers you work with and the problems you solve for them. A bullet-point list is ideal for this. Follow this with a list of your key services and/or products, like a shopping list of what your clients or customers can expect from you.
Finish your About Section with a call to action telling them what you want them to do once they have read your LinkedIn profile, eg. to phone or email you.
Feature section – This new section is a brilliant opportunity to visually showcase popular posts, articles, website links and media that highlight who you serve, what you do to solve their problems and your business. Products, case studies, client testimonials and videos all have a place in this section.
Recommendations – Too often this section is forgotten or underutilised. A recommendation is a testimonial about what it is you do professionally. You can ask clients (if appropriate), colleagues, suppliers and others in your professional network to write a recommendation for you.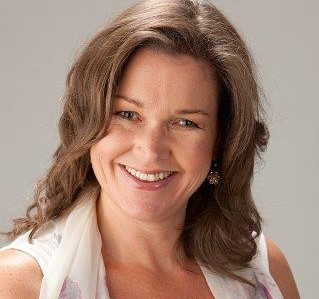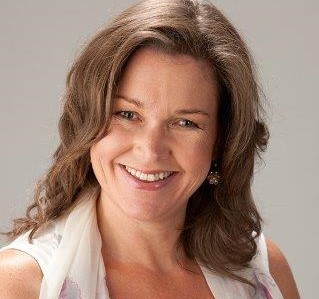 Kate Nankivell is a LinkedIn and social selling expert based in Auckland, New Zealand. If you would like to know more then please get in touch via LinkedIn or email: kate@forceofnature.co.nz; https://www.linkedin.com/in/katenankivell/, or www.forceofnature.co.nz