Driving equitable access to DR screening
As part of the eye health community's push to improve eyecare among Kiwis with diabetes, a new study has been launched to examine the eyecare pathway for Māori, Pasifika and young adults at risk of developing diabetic retinopathy (DR) to identify where the system is failing them and what can be done to improve access to care.  
The collaborative study, Improving access to diabetes eye services in Auckland and Counties Manukau, builds on a systematic review completed a couple of years ago, summarising the evidence on diabetic eye disease and attendance at retinal screening in New Zealand, said Associate Professor Jacqueline Ramke from the School of Optometry and Vision Science at Auckland University, who's leading the study.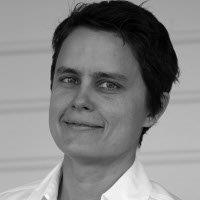 A/Prof Jacqueline Ramke
The earlier review highlighted that Māori and Pasifika had higher rates of sight-threatening disease and lower rates of screening attendance, compared to Europeans. These findings led to A/Prof Ramke being awarded a grant from the Health Research Council to conduct this latest study to investigate strategies to improve access to diabetes eyecare services for vulnerable Māori, Pasifika and young adults with diabetes. 
By collecting data from the district health boards on diabetic patients attending retinal screening programmes or general ophthalmology clinics, the new study aims to identify where services are losing people, so where patients become disconnected and who these patients are, said A/Prof Ramke. "Quantifying and linking 12 years of data, the study will give the first estimate on vision loss following diabetic retinopathy in New Zealand, identify where the system is failing and what the implications are for disease progression for these individuals." Working with people who have become disconnected from care or are unable to access eyecare, the second part of the project will focus on identifying the most promising strategies to improve access, which can then be tested to see if they work, she continued.  
Commenting on the study Dr David Squirrel, chair of the clinical governance group for the northern region screening programme, said, "We know from previous work that our DR screening services are currently not serving New Zealanders living with diabetes well. We urgently need to understand who our screening programmes are failing and why. This study will deliver a better understanding of the barriers that prevent people living with diabetes from attending a DR screening and the impact that missing out on screening has on these individuals. Armed with these facts, we can design services, with appropriate input from the community and Iwi, which better serve our people's needs."  
Other researchers involved in the three-year study include Drs Arier Lee, Peter Carswell, Corina Grey and Carol Barker, Associate Professors Matire Harwood and Rinki Murphy and Tarati Blair-Hunt.