A team of Waikato eyecare professionals is running pop-up vision screening clinics at local Covid-vaccination centres, screening patients while they wait for their jab.
Funded by a Ministry of Health grant and created with support from the Waikato District Health Board's Dr Nina Scott, director of Māori equity strategy and research, the scheme has already proved hugely popular. "The pop-up screenings have been extremely well-received by patients, who formed long queues to get their eyes checked while waiting for their Covid vaccination," said Dr James McKelvie, who initiated the scheme. "The screening test is only 20 mins long – perfect for patients waiting on site."
Clinical lead and inaugural cataract fellow at University of Auckland's Waikato Clinical Campus, Dr Ruhella Hossain said the vaccine centres present a unique opportunity to provide visual screening and understand community health needs. "After our first clinic, we were invited to attend other kaumatua Covid vaccine days. These days were great opportunities to engage with the community and promote eye health."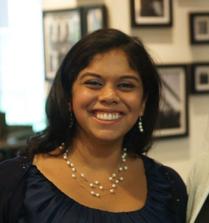 Dr Ruhella Hossain
The screenings include a visual acuity test and autorefraction, said Dr Hossain. "Using the best corrected visual acuity, we recommend individuals follow-up with their optometrist or, for those with severe visual impairment, we offer a secondary assessment at the hospital in one of my clinics."
At her clinics, Dr Hossain performs a dilated fundal examination and assesses referred patients for cataracts and other pathologies. "Individuals with cataracts who meet the regional clinical priority assessment criteria (CPAC) for surgery have their pre-assessment completed on the day and are added to the surgical waitlist. Individuals with other pathology, such as diabetic retinopathy or macular degeneration, are referred to the appropriate subspecialist clinic or discharged to the community for monitoring."
Having revealed many undetected cases of eye disease, the team is hopeful it will achieve the outcomes required to prove the scheme is worthwhile to carry on beyond the 12 months of initial funding. "Although it's not sustainable long-term to have the pop-clinic run by ophthalmologists, it could be if it was run by allied health professionals," Dr McKelvie said.
The current screening team also includes Drs Stephen Ng and Stephen Guest, junior Drs Sarah Oh and Tiwini Hemi, University of Auckland senior lecturer Dr Stuti Misra and medical student Olivia Grey, optometrist Lynnell Walmsley and optical technician Maureen Maharaj. It is supported by Alcon and the Ophthalmic Instrument Company (OIC). Volunteers are welcome to contact Dr James McKelvie at james@mckelvie.co.nz.