Protecting what we love: Sea2see
The first 2021 Sea2see promotional campaign has been shot on the Catalan coast in Spain, where the eyewear company was formed in 2016 with the goal of helping save the ocean by removing plastic waste.
Committed to sustainable values while creating fashionable eyewear, Sea2see's 2021 sustainable range offers extensive choice in shape and style, with products for men and women, including new petite fit designs. Lightweight and detail-orientated to provide comfort and flair, the timeless styles offer contemporary colour combinations and nature-inspired 'ripple effect' tones.
The collection is made in Italy exclusively from marine plastic waste collected by Sea2see. The waste is upcycled into a reusable, Cradle to Cradle-Gold Certified raw material called Upsea Plast.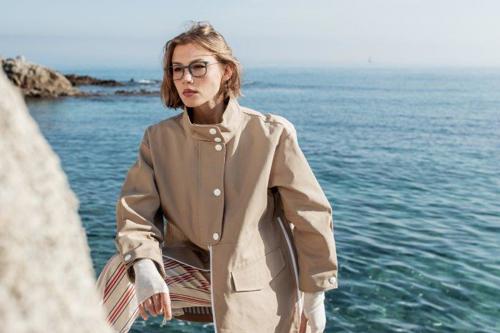 Sea2see's model Volta
For more on Sea2see's sustainable eyewear, see https://eyeonoptics.co.nz/articles/archive/sea2see-seastainable-eyewear/